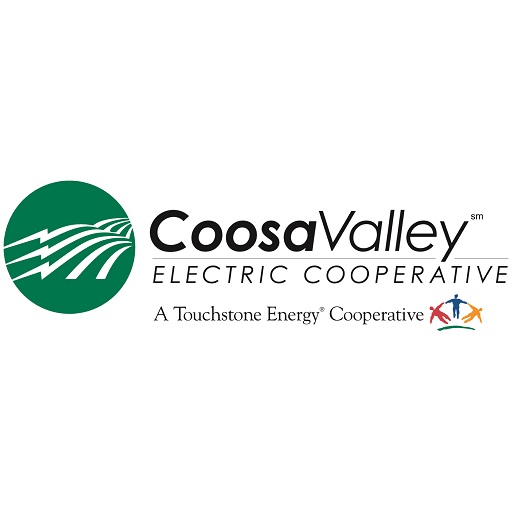 Coosa Valley Electric Cooperative
There are
117

offers
Free consultation with our RN ($50 value) 10% off retail products
Prestige Medical Spa
1419 Hamric Dr. East Oxford IN 36203
(256)241-6772
$50 discount off title search or $50 off closing fee.
Pro Form a Title and Closing
1900 Indian Lake Dr. Birmingham AL 35244
(205)982-2486
10% off frames or lenses. 15% off complete pair of Glasses (frames and lenses). No other discounts or offers apply. Costa Del Mar, Wiley-X, contact lenses, Ray-Bans
Professional Opticians
234 South 3rd St. Gadsden, AL 35901 Gadsden AL 35902
(256)547-0406
10% off any non-sale hardware item. Excludes sales, clearance, special orders, and other discounts do not apply
Roanoke Ace Home Supply
1370 Hwy. 431 Roanoke IN 36274
(334)863-8145
10% off total bill.
Sew Nice Embroidery & Gifts
114 Clear Creek Lane Ashville AL 35953
(205)594-5461
910 Free 11x14 or (2) 8x10's with minimum of 1/2 hour session.
Shoot First Video and Photography
214 Calhoun Ave. Sylacauga AL 35150
(256)404-1587
BOGO Buy one get one any hamburger or hotdog on the menu
Sonic - Talladega
717 E. Battle St. Talladega AL 35160
(256)761-1950
Free drink or cheese fries appetizer with any purchase of any entrée.
Stampede Steakhouse
710 E. Battle St. Talladega AL 35160
(256)315-0600
Up to 30% off white string tags. (see store for details) Valid on Wednesday and Saturdays only. Excludes Appliances, Electronics, and temper pedics
Standard Furniture Co.
809 E. Battle Street Talladega AL 35160
(256)362-2330
$25 off the initial pest control when they sign a one year contract.
Superior Pest Control Inc.
205 Park South Blvd. Lineville AL 36266
(800)762-5904
10% off all furniture
T.B. Turner Interior Designs
113 Court St. North Talladega AL 35160
(256)223-0908
10% off on all merchandise.
Talla Floral
108 Court Sq. East Talladega AL 35160
(256)362-3092
10% off cabin rentals with a minimum of a 2 night stay. Excludes Race Week-ends.
Talladega Creekside Resort
760-Lake Whitland Dr. Talladega AL 35160
(256)362-9053
10% off any non-sale hardware item. Excludes sales, clearance, special orders, and other discounts do not apply
Talladega Home Center
1104 Ashland Hwy. Talladega AL 35160
(256)362-2208
$30 off regular price service. $99 value
Tax Preparation Services, LLC
5856 US Highway 278 East St. Hokes Bluff AL 35903
(256)492-4818