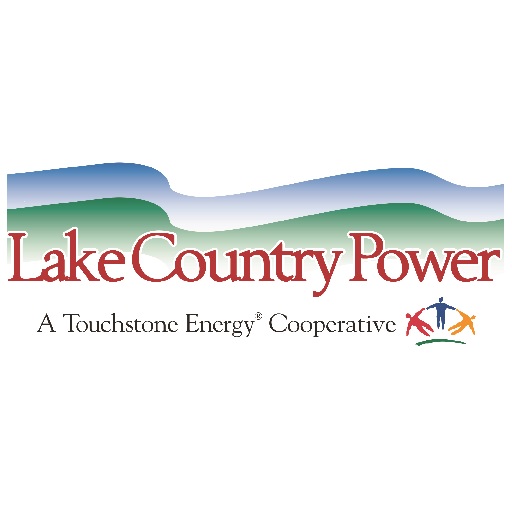 Lake Country Power
There are
12

offers with category "

Recreation

"
Stay 6 nights and the 7th night is free!
Cascade Vacation Rentals, LLC
7210 Hwy. 61 Ely MN 55612
(218)663-7971
$15 off each camp session with online reg. Coupon Code LCP-012. Is your faith THIS exciting?!
Catholic Youth Camp
2233 Hamline Ave N Suite B1 Saint Paul MN 55113
(651)636-1645
.25% (1/4 of 1%) bonus on a new certificate of deposit. Visit www.northstarcreditunion.org to view our current rates. Not valid with Relationship Reward.
Continental Ski and Bike
1305 E. 1st. Street Duluth MN 55723
(218)666-5940
Joiner's Fee waived (save up to $80).
Mesabi Family YMCA
8367 Unity Drive Virginia MN 55792
(218)749-8020
$5.00 off a round of golf per person, per card, per day.
Minnesota National Golf Course
23247 480th Street McGregor MN 55760
(218)426-4444
10% discount for any Co-op Connection cardholder member. We also offer special rates for Veterans and two people. We will give any member the best deal we can offer.
N & S Great Lakes Fishing
3443 136th Ave. NW Andover MN 55304
(763)427-1784
10% off all Foot Wear & Apparel
Nevada Bob's Golf
2510 Maple Grove Rd. Duluth MN 55811
(218)722-3909
Bowl 2 games, get 1 free. One per bowling visit.
North Star Lanes
211 Kennedy Memorial Dr. Hoyt Lakes MN 55750
(218)225-2936
10% off of normal Green Fees
Pine Hill Golf Course
1789 County Rd. 61 Carlton MN 55718
(218)384-3727
10% off the purchase or rental of a stand up paddle board; 10% off book purchases in our retail store.
Piragis Northwoods Company
105 North Central Ave. Ely NV 55731
(218)365-6745
25% off Horse drawn sleigh ride or Horse drawn wagon rides. Must mention Lake Country Power.
Second Wind Country Inn Recreation
30475 Carlson Rd. Ashland MN 54806
(715)682-1000
canoe rental: rent 4 days, get 1 day free. #2 offer: Receive 1 doz. Live bait at no-charge with purchase of 2 doz., like for like bait, includes leeches, night crawlers, minnows. Some exclusions may apply.
Spirit of the Wilderness Outfitters
2030 E. Sheridan St. Ely NV 55731
(800)950-2709