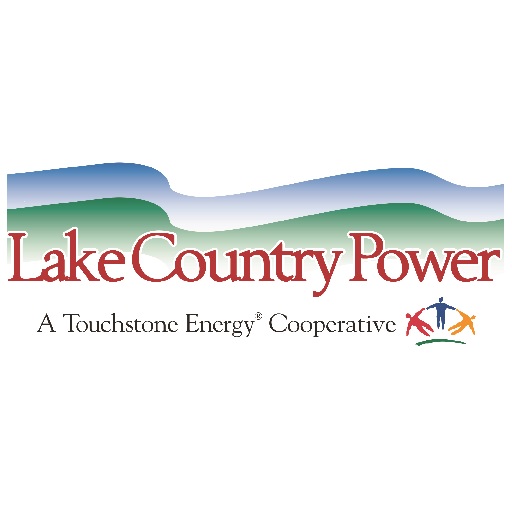 Lake Country Power
There are
233

offers
10% off of all our Sales & Services
Bluewater Plumbing, Heating, and Air Conditioning
6420 Redruth St. Duluth MN 55816
(218)624-1390
$21 for a year Subscription. ($2 savings)
Boundary Waters Journal
9396 Rocky Ledge Rd. Ely NV 55731
(218)365-6184
Receive 5% off materials on any installed flooring project and 10% off decorative accessories.
Bradley Interiors
1735 Maple Grove Rd. Duluth MN 55811
(218)772-6306
10% discount on in-store merchandise only. Not to include labor or service charges or sale items. Not for special orders.
Brandau Plumbing & Heating
1111 Highway 169 Ely MN 55731
(218)365-3985
Free magnet for first time visitors.
Break Time Craft Studio
820 NE 4th St. Grand Rapids MN 55744
(218)326-9189
Furnace Tune-up for $99. Forced Air Furnaces only. Restrictions apply.
Brent's Heating and Cooling
201 Chestnut Ave Carlton MN 55718
(218)485-0772
10% off of exterior and interior painting and staining.
Brutger Painting LLC
1317 Kenwood Ave. Duluth MN 55811
(218)590-9274
Free 5 gallon fill for new customers.
Buhl Water Company
400 Pennsylvania Ave. Buhl MN 55713
(218)258-3258
Free PC inspections and quite for repair.
C R Computers
2102 First Ave. Hibbing MN 55746
(218)263-5240
10% on all services
Cal Contracting Exterior Restorations
64824 County Rd. 551 Cook MN 55723
(218)244-2568
Bring this coupon in & receive 10% off any one item over $10.00
Canadian Waters, Inc
111 E. Sheridan St. Ely MN 55731
(218)365-3202
10% off in-stock purchases. Does not apply to special orders.
Carquest Auto Parts of Grand Rapids
420 NE 4th St. Grand Rapids MN 55744
(218)326-3451
Stay 6 nights and the 7th night is free!
Cascade Vacation Rentals, LLC
7210 Hwy. 61 Ely MN 55612
(218)663-7971
$15 off each camp session with online reg. Coupon Code LCP-012. Is your faith THIS exciting?!
Catholic Youth Camp
2233 Hamline Ave N Suite B1 Saint Paul MN 55113
(651)636-1645
15% off hourly consulting for full architectural services
CF Design, LTD.
230 E. Superior St. Duluth MN 55802
(218)722-1060