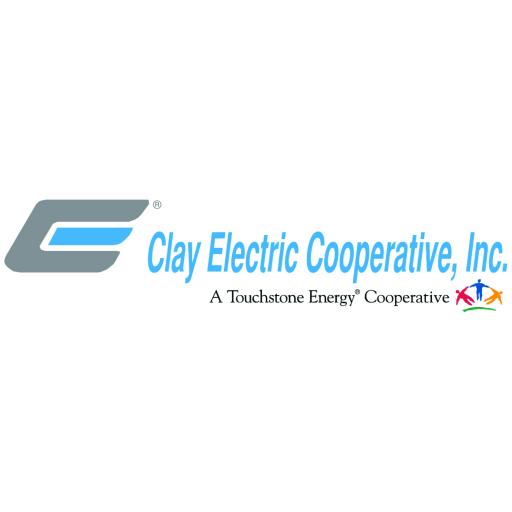 Clay Electric Cooperative, Inc.
There are
223

offers
New adult and pediatric patients without dental insurance receive exam, xrays and cleaning for $99.
Gator Dental Surgery Associates
6605 SE 221st St. Hawthorne FL 32640
(352)481-2741
$25 off any repair. Seasonal maintenance tune up for $79.95. $250 off high efficiency HVAC system.
Gator Heating and Air Conditioning
6714 NW 16th St. Gainesville FL 32653
(352)215-5531
10% off in-state labor rates for service.
Gator Tec
13005 SW 1st. Suite 125 Newberry FL 32669
(352)805-7582
10% off with discount card.
Gene's Notary
372 Canis Drive South Orange Park FL 32073
(904)505-1846
General RV is proud to offer true "Employee Prices" to member of Clay Electric Co-op! Just ask for Julius.
General RV Center
1577 Wells Rd. Orange Park FL 32073
(904)881-3453
10% off purchase. Cannot be combined with any other offer or discount.
Gondolier Italian Restaurant & Pizza
2281 W. US Hwy. 90 Lake City FL 32055
(386)758-4220
"Preferred price" on most new vehicles. $250 off online price for used vehicles. 10% off on any service repair. Cannot be combined with other offers. Must present card prior to purchase.
Gordon Chevrolet
1166 Blanding Blvd. Orange Park FL 32065
(904)276-1500
10% discount on total bill.
Hall's Pump & Well Service, Inc.
Lake City FL 32055
(386)752-1854
15% discount to Clay Electric Co-op card holders.
Hilliard Insulation Co. LLC
Ocala FL 34474
(352)622-9390
15% off on any service related calls and 5% off a complete system change out. Must present the Co-op Connections card upon arrival.
Hilliard's Air Conditioning and Heating, Inc.
Ocala FL 34474
(352)622-9390
We can offer a 5% discount off of our best flex rate. Example: 1 two queen, non-smoking room will be $122.55 + tax instead of $129.00 + tax. Based on availability. Must show Co-op card to receive discount.
Holiday Inn Express-Gainesville
3905 SW 43rd St. Gainesville FL 32608
(352)376-0004
Free standard home warrenty at closing. Sellers: give your property a competitive edge. Buyers: Buy with peace of mind.
I On Real Estate & Investments
Orange Park FL 32065
(904)644-8551
$10 worth of moving + packing supplies. Free with qualified rental.
I-75 Bushiness Park & Self Storage
4500 SW 41st Blvd. Gainesville FL 32641
(352)375-7955
10% off all buys, wholesale or retail
I. Stern's Clothing Warehouse
200 S. E. Hwy. 484 Ocala FL 34480
(352)307-4878
10% discount on room additions or kitchen and bath remodeling.
IBFF Maxxim Construction
Orange Park FL 32073
(904)716-7766