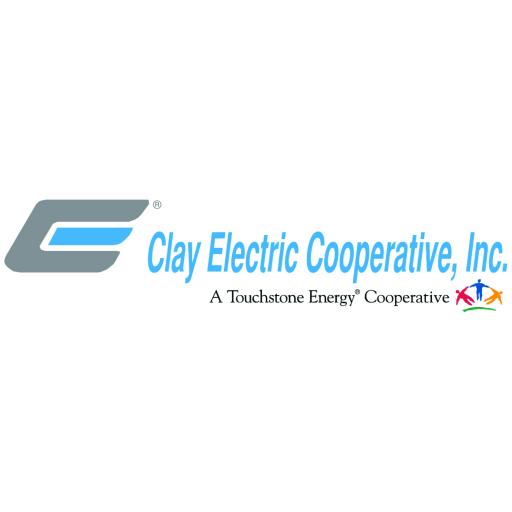 Clay Electric Cooperative, Inc.
There are
235

offers
We can offer a 5% discount off of our best flex rate. Example: 1 two queen, non-smoking room will be $122.55 + tax instead of $129.00 + tax. Based on availability. Must show Co-op card to receive discount.
Holiday Inn Express-Gainesville
3905 SW 43rd St. Gainesville FL 32608
(352)376-0004
Free standard home warrenty at closing. Sellers: give your property a competitive edge. Buyers: Buy with peace of mind.
I On Real Estate & Investments
Orange Park FL 32065
(904)644-8551
$10 worth of moving + packing supplies. Free with qualified rental.
I-75 Bushiness Park & Self Storage
4500 SW 41st Blvd. Gainesville FL 32641
(352)375-7955
10% off all buys, wholesale or retail
I. Stern's Clothing Warehouse
200 S. E. Hwy. 484 Ocala FL 34480
(352)307-4878
10% discount on room additions or kitchen and bath remodeling.
IBFF Maxxim Construction
Orange Park FL 32073
(904)716-7766
Clay County members receive a one hour massage for $60 normally $75 . Limit one per family per visit.
Integrated Body Work Massage Therapy
272 SW Alachua Lake City FL 32025
(386)719-8887
Residential Customers - Receive 10% off of on-site service, Sm Bus. Customers-receive $50 off Google Apps Acct Setup. Or 20% off your first month's bill with a 6 month service agreement.
Intelligent IT, LLC
Green Cove Springs FL 32043
(904)257-6583
1/2 off initial Gym membership, set up fee. $20 per month plus tax thereafter. No Contract.
Interlachen Physical Therapy & Gym
505A Atlantic Ave. Interlochen FL 32148
(386)684-9110
$1,000 credit towards any new kitchen and bath project of $10,000 or more.
Jackson Stoneworks
Gainesville FL 32641
(352)372-6600
15% off all Services.
Jiffy Lube - Lake City
1896 Hwy 90 West Lake City FL 32055
(386)755-4400
$1 off of haircut. must show your CoopCard
Jim's Barber Shop
4313 Hwy 17S Fleming Island FL 32003
(904)269-1695
10% discount. Must present card to receive discount.
JJ Flooring of Keystone
260 S. Lawrence Blvd. Keystone Heights FL 32656
(352)473-6610
20% off tax or bookkeeping service. Excludes payroll services.
Joseph L. Susi, CPA, P.A.
Gainesville FL 32601
(352)377-3000
25% off coupon for new customers.
Keystone Termite & Pest Control
Melrose FL 32666
(352)219-8612
10% discount on labor rate; minimum 1 hr labor to qualify for discount. Excludes estimates & minimum labor charge
Lake Area Small Engine
Keystone Heights FL 32656
(352)473-1212