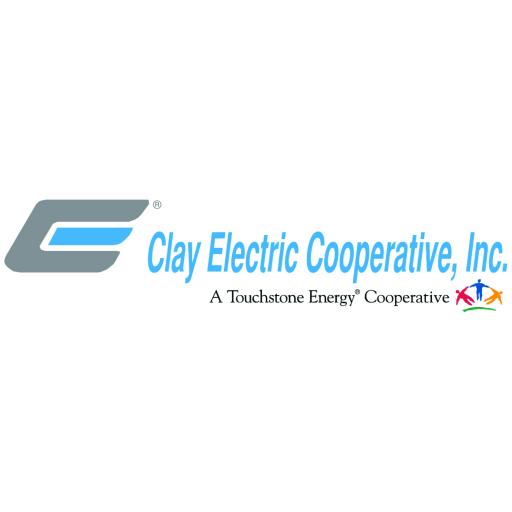 Clay Electric Cooperative, Inc.
There are
223

offers
Clay County members receive a one hour massage for $60 normally $75 . Limit one per family per visit.
Integrated Body Work Massage Therapy
272 SW Alachua Lake City FL 32025
(386)719-8887
Residential Customers - Receive 10% off of on-site service, Sm Bus. Customers-receive $50 off Google Apps Acct Setup. Or 20% off your first month's bill with a 6 month service agreement.
Intelligent IT, LLC
Green Cove Springs FL 32043
(904)257-6583
1/2 off initial Gym membership, set up fee. $20 per month plus tax thereafter. No Contract.
Interlachen Physical Therapy & Gym
505A Atlantic Ave. Interlochen FL 32148
(386)684-9110
$1,000 credit towards any new kitchen and bath project of $10,000 or more.
Jackson Stoneworks
Gainesville FL 32641
(352)372-6600
15% off all Services.
Jiffy Lube - Lake City
1896 Hwy 90 West Lake City FL 32055
(386)755-4400
$1 off of haircut. must show your CoopCard
Jim's Barber Shop
4313 Hwy 17S Fleming Island FL 32003
(904)269-1695
10% discount. Must present card to receive discount.
JJ Flooring of Keystone
260 S. Lawrence Blvd. Keystone Heights FL 32656
(352)473-6610
20% off tax or bookkeeping service. Excludes payroll services.
Joseph L. Susi, CPA, P.A.
Gainesville FL 32601
(352)377-3000
25% off coupon for new customers.
Keystone Termite & Pest Control
Melrose FL 32666
(352)219-8612
10% discount on labor rate; minimum 1 hr labor to qualify for discount. Excludes estimates & minimum labor charge
Lake Area Small Engine
Keystone Heights FL 32656
(352)473-1212
10% off a watch or jewelry repair or appraisals (in house only).
Lang Jewelers
12921 SW 1st. Rd. Jacksonville FL 32669
(352)672-6299
10% off any floral arrangements. Excludes Specials. Must present card to receive discount.
Lather & Lace
25710 NE State Rd. 26 Melrose FL 32666
(352)475-1228
$50 off new customers in Alachua County; $200 off new installation of A/C & Heating system. Must live in Alachua County
Libertyair Air Conditioning & Heating Inc.
Gainesville FL 32606
(352)333-1985
Free medical weight loss consultation. 10% off any spa services. Limit one per person. Cannot be combined with any other offer.
Lifestyle Solutions Med Spa
2139-B N.E. 2nd Street Ocala FL 34470
(352)368-2148
Save an additional 5% on all projects. Some restrictions apply. Ask your designer for details. Excludes Previous Agreements.
Lifetime Enclosures, Inc.
Jacksonville AL 32256
(904)731-5580